Getting started
Learn about our methodology and solution design approaches
National workforce planning
We build complete talent ecosystems that help bridge the gap between education and employability.
Explore the hotspots in the journey below.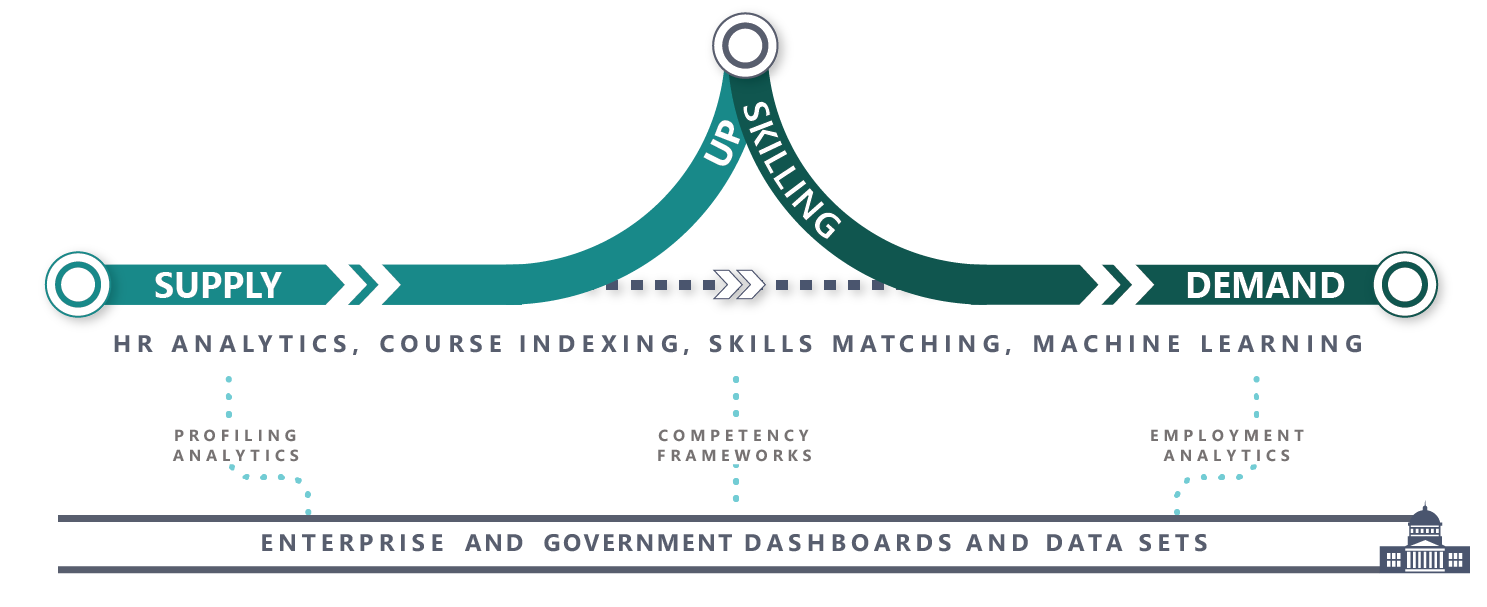 Learning institutions, higher education, schools, national education departments, career service agencies
Accredited course and training providers, government skills program agencies, 3rd-party content providers
Enterprise, employment agencies, human resource service agencies
Explore the tabs for details about our services: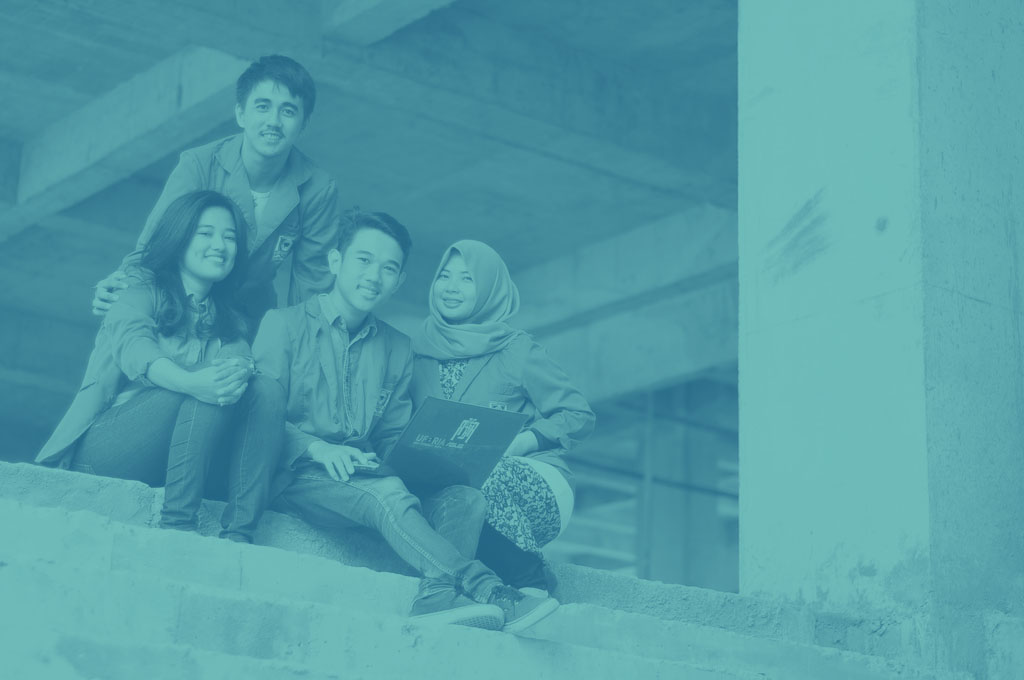 SUPPLY SIDE ANALYTICS AND SERVICES
We work with learning institutes to improve outcomes for graduates with career alignment, career guidance and course planning tools. Keep track of your talent pool and from which institutions talent is coming.
Empower institutions with the latest employability information based on your workforce data to keep aligned at every step. Shape policy with data and analytics that understands learners not only in terms of skills but also mindset and motivation.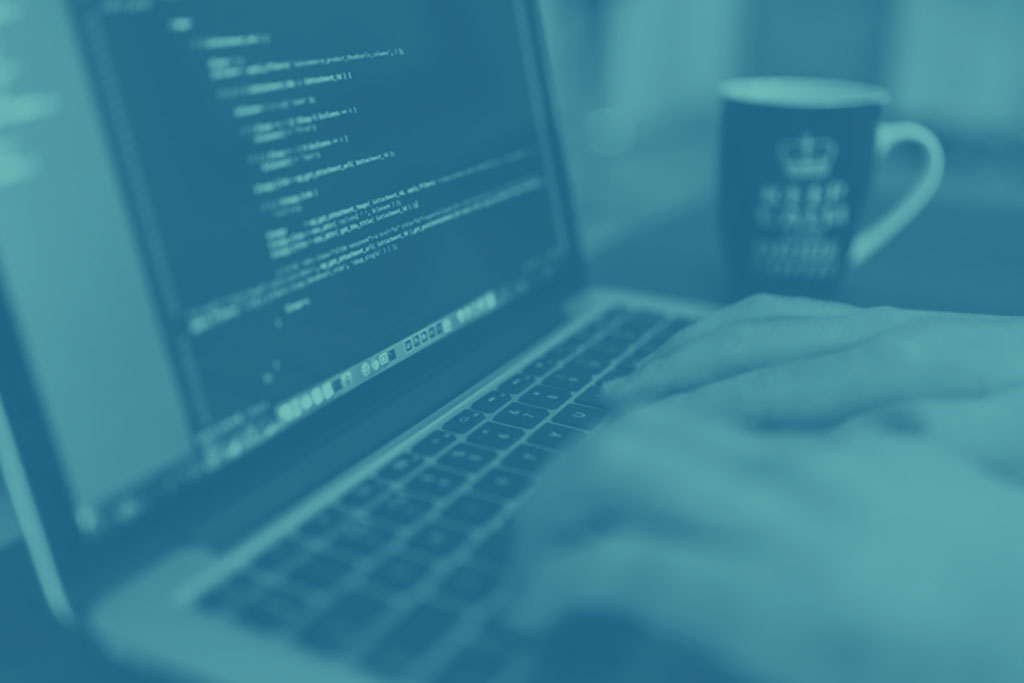 LIFELONG LEARNING ANALYTICS AND SERVICES
Help candidates identify their skills gaps aligned to relevant industry competency frameworks.
Build online and face-to-face course indexes and recommendation systems to help learners find exactly the right course to meet their needs. Track outcomes over time for training providers and learners.
We provide multi-tenant solutions that support revenue strategies for content providers and sponsors. Drive a culture of lifelong learning that unlocks opportunities.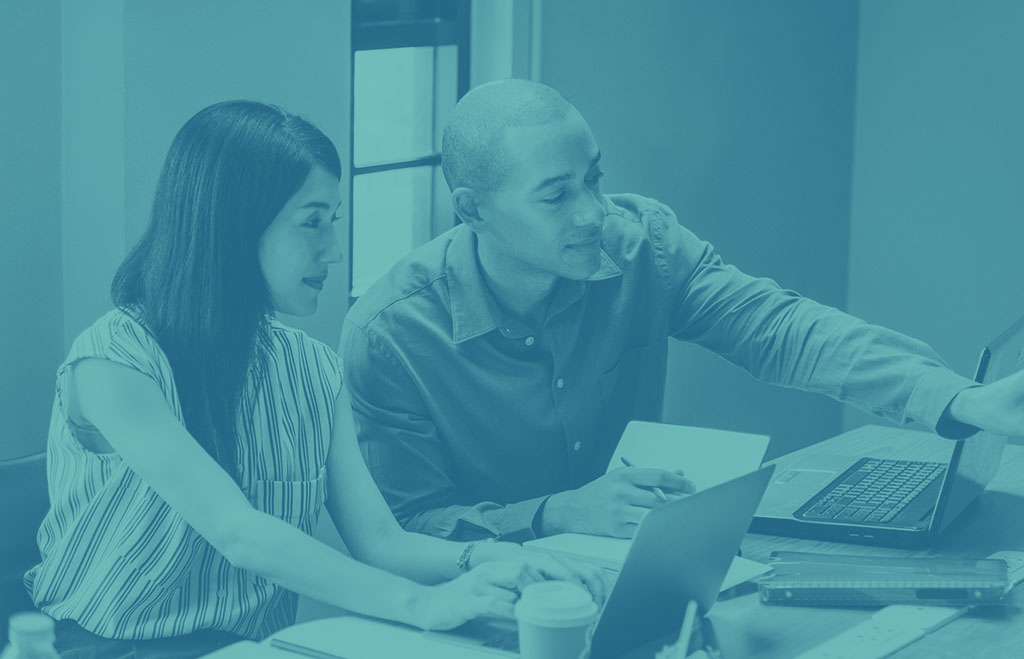 DEMAND SIDE ANALYTICS AND SERVICES
Help connect talent with the enterprises that are helping build your economy. Understand where they need skilled employees and help them find the right people quickly and with the assurance that person will be the right fit for their organization.
Keep track of which learning institutes are producing the most employable graduates and what happens to those graduates once they enter the workforce.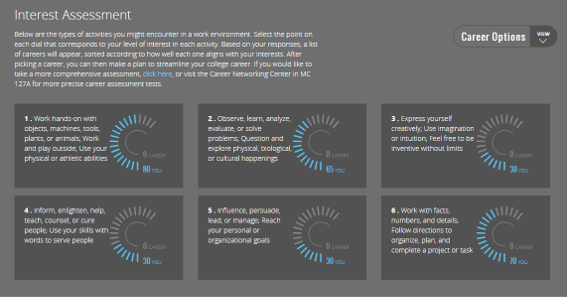 We use scalable, validated talent profiling tools to map career interests and mindset. We align candidates to careers and connect them to certified career counselors. We also provide certification training for career counselors.

Take your national competency frameworks online and allow candidates and training providers to leverage their power. Candidates can take easy-to-use assessments to determine gaps in their skills, knowledge and abilities (KSAs) relative to their chosen career paths and connect quickly with courses and training providers who can help them close those gaps and get them towards their employment goals.
Keep track of where skills gaps are in your workforce and how best to effectively close them.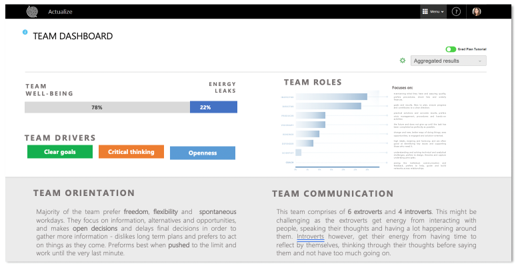 With our talent ecosystem, enterprises no longer have to spend expensive months finding talent. Find the right people for your organization and teams quickly and accurately so they bring value from Day One. Improve employee retention, reduce attrition, and unleash the potential of a highly motivated workforce.
Plan for your future skills needs and upskill people within your organization so your business always remains competitive no matter how fast the business or technological landscape is changing.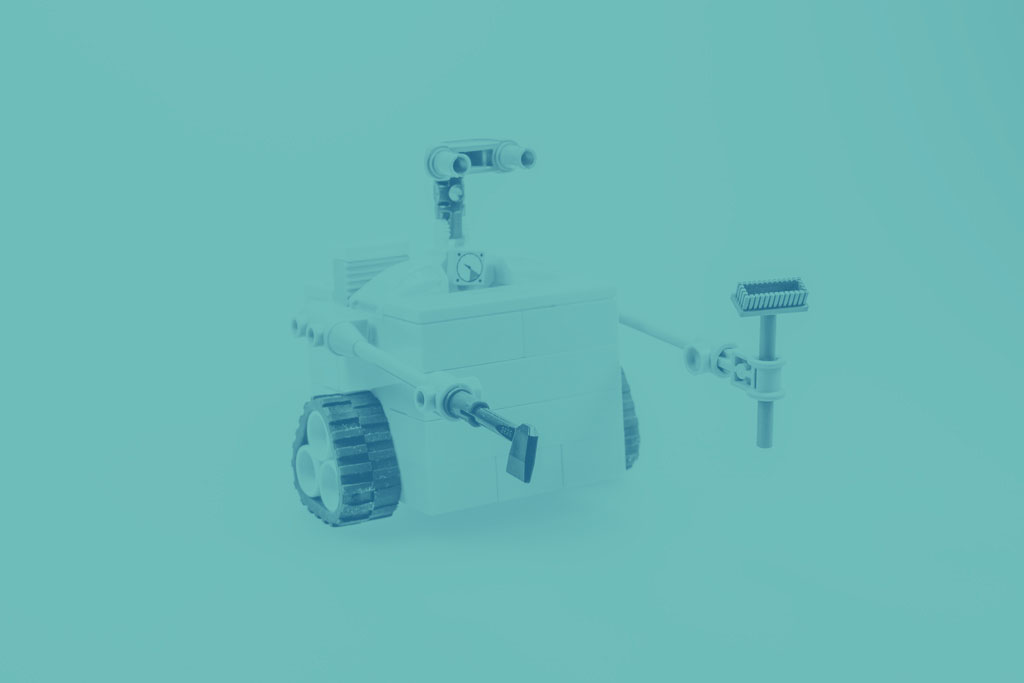 Too often, data about workforces are locked in silos. Employment data is kept separate from data about skilled and semi-skilled candidates entering the workforce. Outcomes of training programs are not connected to long-term outcomes for those receiving training. Full life cycle data is rarely collected and analyzed making it difficult to understand where the points of greatest need and impact can be made.
We help you connect the dots across your entire talent ecosystem, making it possible to leverage the power of machine learning algorithms to analyze vast sets of data and understand outcomes for individuals, organizations and national workforces within that ecosystem.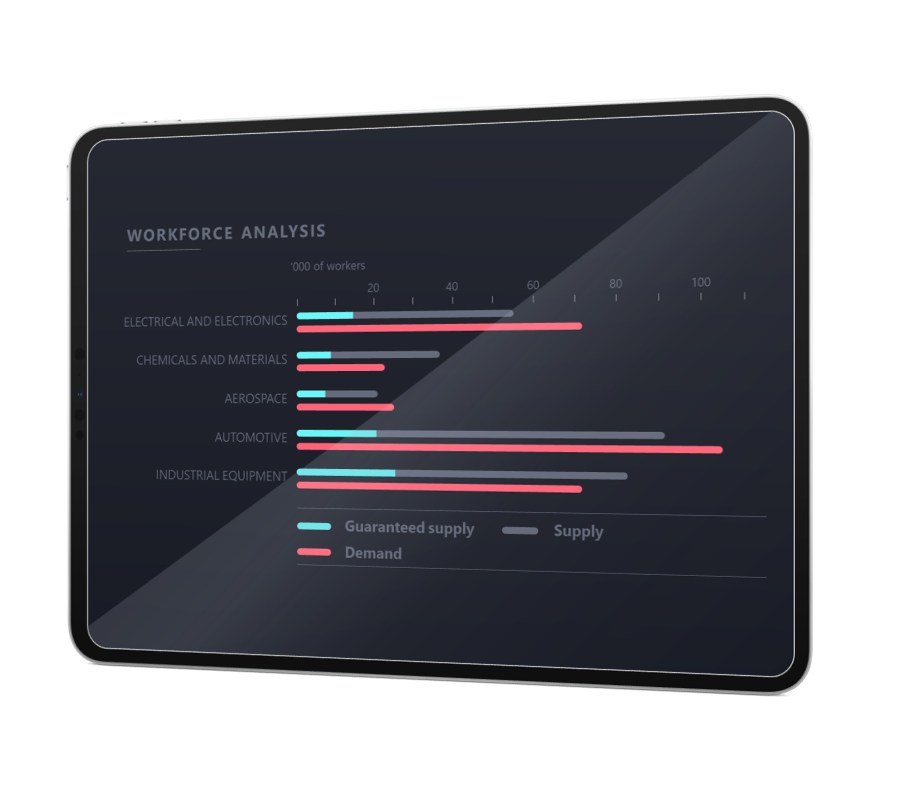 We help government agencies and enterprises construct analytics dashboards that give direct, deep insight into their workforce and talent ecosystem. Understanding the relationship between talent supply and demand is essential for planning how to close skills gaps and address those issues greatly impacting or impeding further economic growth or development.
Combine our pipeline data with your own data sources, demographic data and start tracking the outcomes of your policies and human development programs with accurate workforce analytics.
https://www.youtube.com/watch?v=XCGP_5OLr84
Ready to take the first steps or build capability for your existing program?
We can help you transform your workforce
Our consultants bring expertise in HR, workforce planning, competency frameworks and industry transformation maps, organizational psychology and data science.
GET IN TOUCH
GET IN TOUCH
BROWSE SOLUTIONS
BROWSE SOLUTIONS
Enterprise talent management
Attract and retain
talented people and
get ready for the future of work
improve employment outcomes
support lifelong learning
embrace the future of work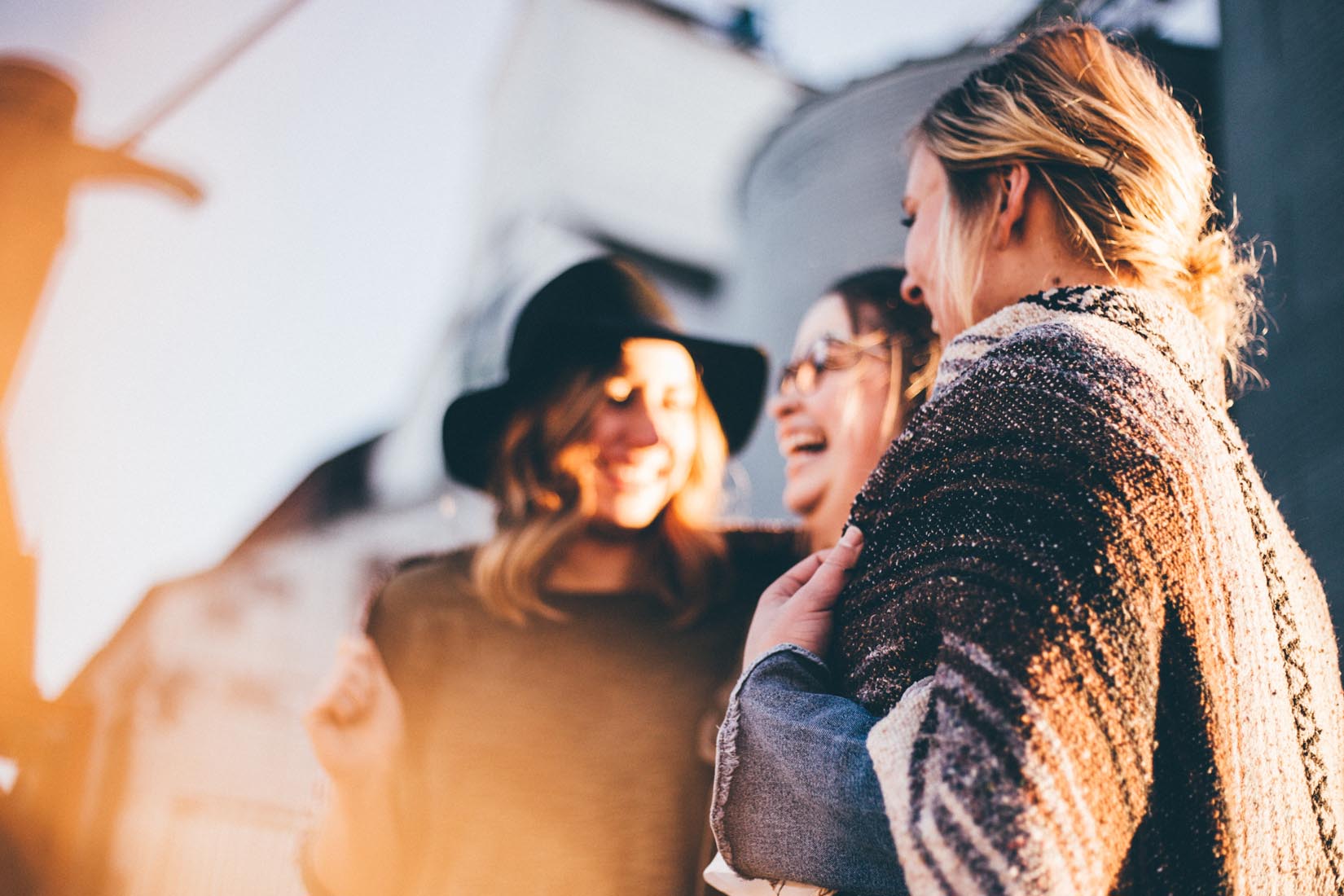 Onboarding and recruiting user journeys
Explore the hotspots in the journey below.

Engage candidates in a discussion about their career potential.
Help candidates discover and align to their career potential.
Help candidates explore career interests by connecting them with L&D resources.
Test high potential candidates with gig work. Retain gig talent over time.
Identify top talent by skills, mindset and performance. HIRE WELL.
Onboard with high-tech, high-touch, gamified programs.
Retain top talent with continuous development and engagement strategies, built around communities.
Looking to build or transform your enterprise workforce?
We can help you with our suite of modular enterprise solutions.
Our consultants bring expertise in HR, workforce planning, competency frameworks and industry transformation maps, organizational psychology and data science.
GET IN TOUCH
GET IN TOUCH
BROWSE SOLUTIONS
BROWSE SOLUTIONS
Technology-enabled career services
Power your career
services with automation
and cloud-based services
use automated candidate matching for
counselors, mentors or program criteria
train career counselors with internationally
recognized certification
offer career profiling tools on a
massive scale with accurate reporting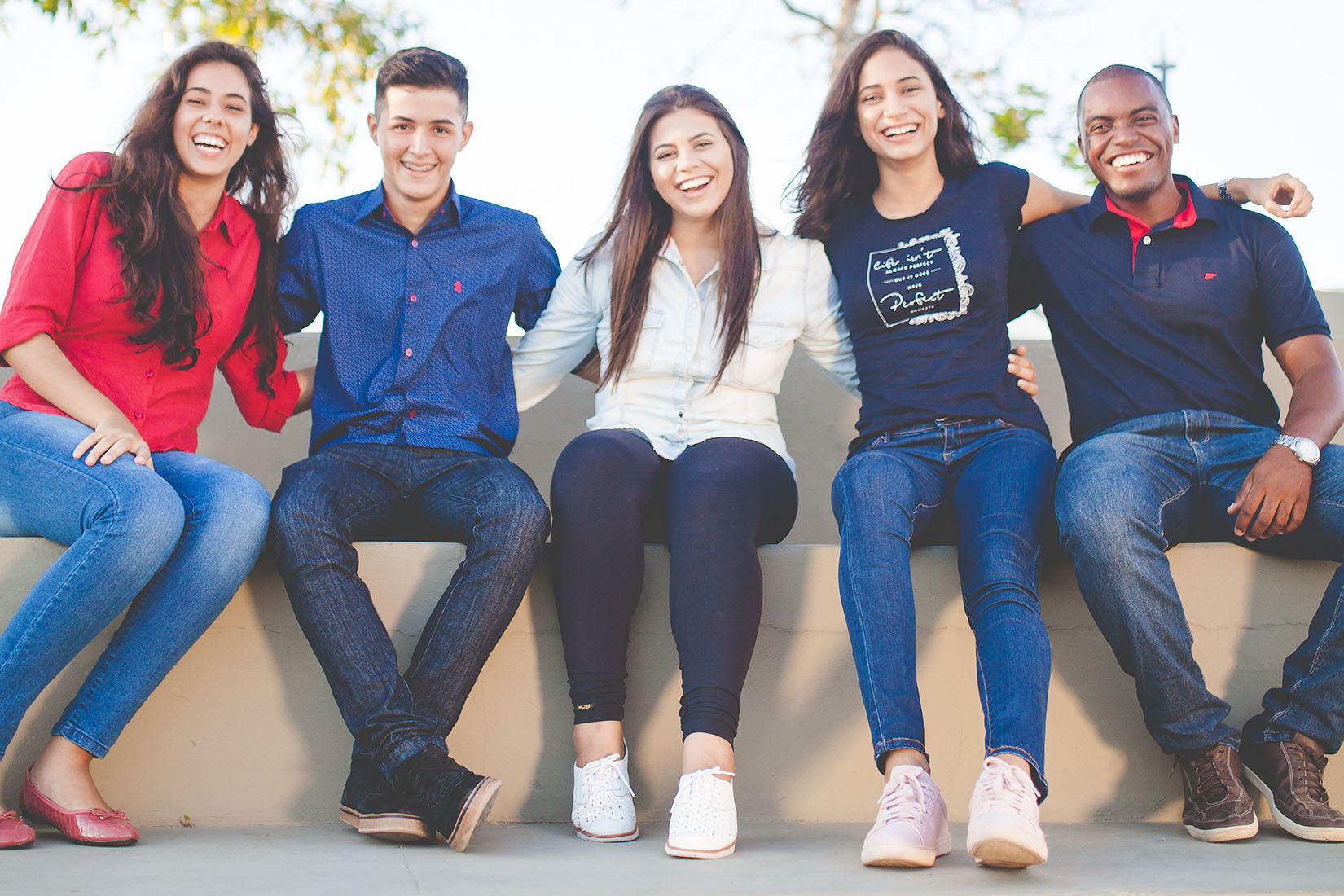 Dimensions of career learning
Explore the hotspots in the journey below.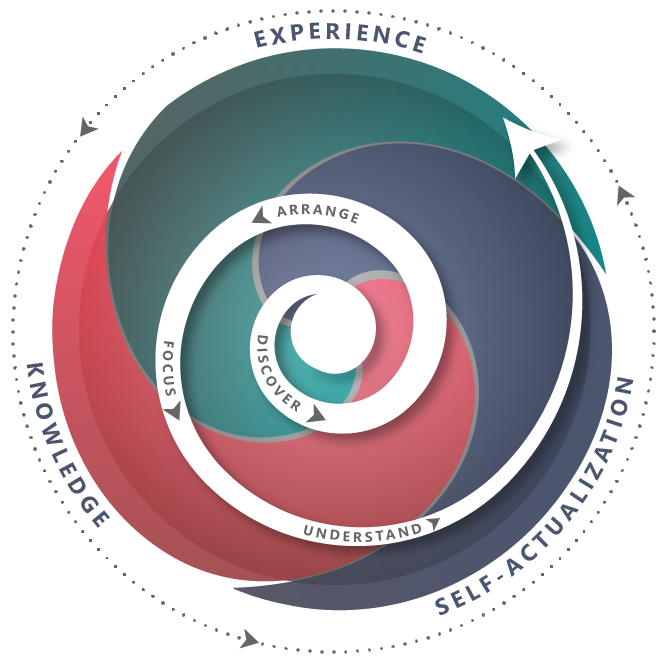 Knowledge of and experience with education, subjects and jobs.
Knowledge of and experience with themselves.
Experiences with actions and decisions.
STAGES OF CAREER LEARNING
References:
Katznelson, N., Lundby, A. A., & Hansen, N-H. M. (2016). Karrierelæring i gymnasiet: "De vidste ikke, hvad de ville". (1 udg.) Aalborg: Aalborg Universitetsforlag.
Looking to enhance your career services?
We can help you with our technology-enabled career services.
Our consultants bring expertise in HR, workforce planning, competency frameworks and industry transformation maps, organizational psychology and data science.
GET IN TOUCH
GET IN TOUCH
BROWSE SOLUTIONS
BROWSE SOLUTIONS
Hear from people we've helped
"It is important that we be able to assess and understand our jobseekers holistically in order to design effective career coaching and career counselling interventions. The profiling services dovetail with our current career development approach and allow us to approach interventions from a multi-angled perspective compared to other solutions which only offer one or two at most."

Jeremiah Wong

WSG Manager, Career Services Division
"Through the team mapping exercise, we identified key gaps in roles needed as a collective leadership team that were missing from the Founders. We made a senior hiring decision to close this gap and distributed responsibilities among the founders based on
our secondary preferences."

Azran Osman-Rani

CEO, Naluri
"The results and findings on individuals in the four teams outlined key metrics around their aspirations, motivations and concerns. This allowed for our Human Capital team to address concerns and, in some cases, extend counselling to affected individuals, mitigating
staff turnover and adverse sentiments."

Nizam Bin Mohamed Nadzri

CEO, Malaysia Debt Ventures Berhad
"The career profiling tools gave us accurate and immediate insight into how we were aligned as an organisation as well as identifying the strengths of people in our unique program. We could also see the challenges some individuals were facing and were able to intervene effectively. As an onboarding tool, it really helped us find the optimal roles for new staff and motivate them."

Kay Vasey

Founder and Chief Connecting Officer, The Meshminds Foundation
Articles on workforce planning and career development
We regularly invite experts and researchers to explore our data sets and examine the issues.
Ready to transform your workforce?