In 2020, the outbreak of COVID-19 triggered the mass-mobilisation of front-line staff at hospitals and medical centers around the world. New guidelines and medical processes needed to be created and distributed quickly to ensure the safety of patients and front-line staff, many of whom were not health-care professionals.
During the COVID-19 outbreak, Tan Tock Seng Hospital, one of Singapore's largest, leading hospitals, leveraged the Singapore national trade union learning platform ULeap, powered by Coach from EPITOME, to create vital, bite-sized learning content to distribute to their front-line staff, conveying important health and safety information.
Microlearning content was created on ULeap by medical professionals at the hospital, providing essential information on the prevention of COVID-19 spread, cleaning and disinfection procedures for non-health care professionals, and the correct use of personal protective equipment (PPE). Workers were able to access this learning content almost immediately from any browser, whether they were using mobile devices or desktops.
Over 7000 users accessed Tan Tock Seng Hospital content on ULeap in 2020 and over 750 courses were created in 2020 alone.
In addition to medical guidance and procedures, Tan Tock Seng Hospital also published courses through ULeap on how to build microlearning content aligned to in-house standards and guidelines, to help their experts rapidly create up-to-the-minute medical health and safety content to be delivered through ULeap.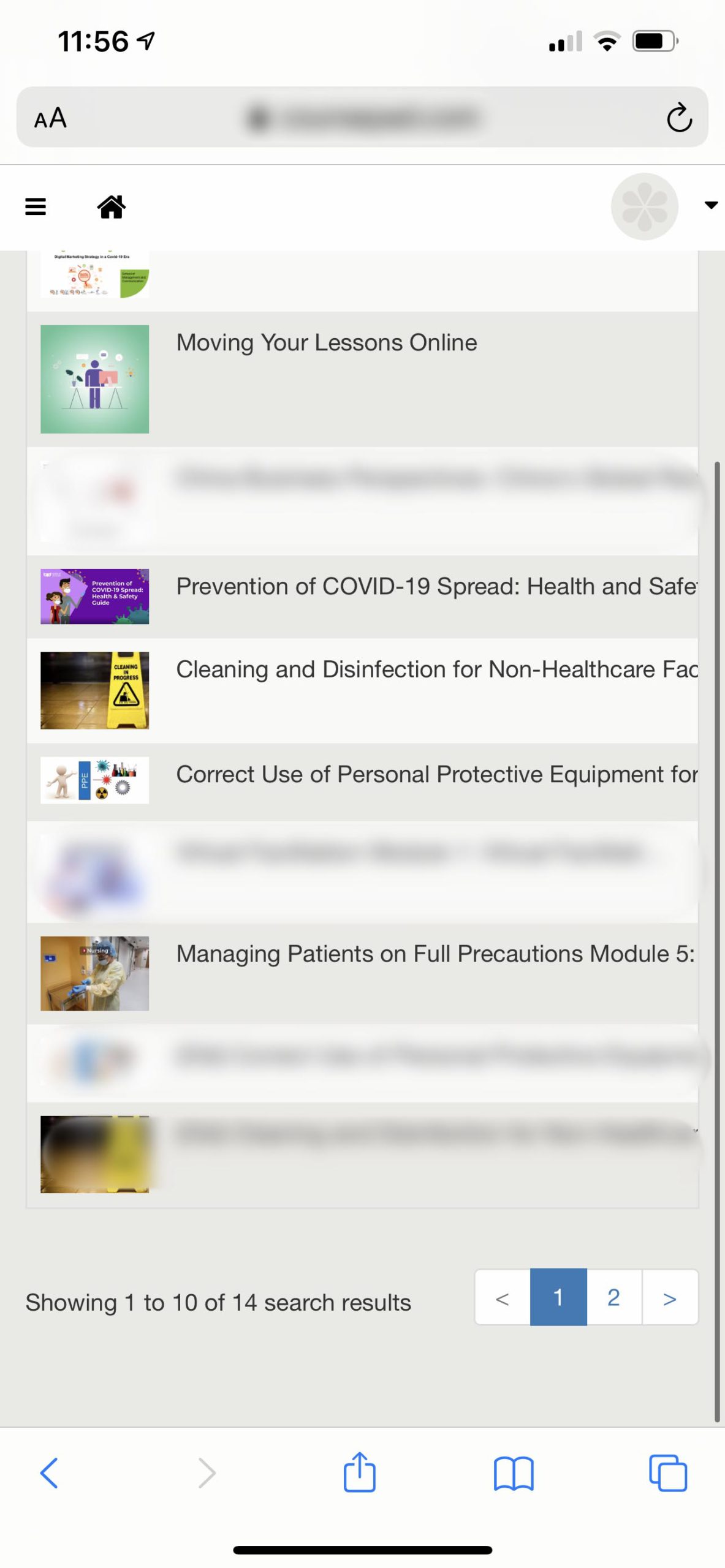 COVID-19 related courses for health care workers on ULeap, powered by Coach
The ease of use of ULeap, powered by Coach from EPITOME, helped Tan Tock Seng Hospital respond effectively to the unprecedented medical emergency created by the outbreak of COVID-19, leveraging the power of anyone, anytime, anywhere learning.