Personalised learning is a process by which learning content is tailored to an individual's learning interests, learning goals or career development plan. Every employee in a company will have their own professional development goals and learning interests. Providing opportunities for employees to learn and grow in a way that is tailored to their needs and interests is critical in supporting talent growth and talent retention as part of the larger talent management strategy.
Benefits of a culture of continuous learning
The benefits of having a culture of continuous learning at a company are many. Not only do employees have the opportunity to upskill themselves and develop along their career paths, but in doing so, will be more likely to stay with the company as they progress towards mastery of their skill sets and fulfillment of personal goals. More than that, by broadening the overall skill sets of the organisation, that organisation becomes more resilient in the face of change.
Instead of one-size-fits-all learning – even today an all-too-common approach to professional development – personalised learning tailors which learning content is presented to each employee. That is not to say that there is no longer the need for certain learning content to be available for everyone in the company. The adoption of a new company-wide system or software solution is a great example of where every employee should have access to the same learning content. But once everyone has taken that training, how do you keep them interested in developing professionally? This is where personalised learning comes in.
Implementing personalised learning
Personalised learning is becoming easier and more and more affordable to implement with the assistance of learning technology. The same technology that powers the content feeds of popular social platforms like Facebook and LinkedIn can be used to drive content recommendation systems for learning platforms. Leading online course providers like Udemy, Coursera and LinkedIn Learning are already making good use this technology to serve up relevant learning content to their users to ensure that users get the maximum value out of their services.
Many larger companies and organisations have already invested in their own digital learning and development platforms. These platforms:
use content developed in-house, mixed with 3rd party content
with the specific learning needs of their organisation in focus
delivered through a dedicated learning platform that helps them track and drive outcomes
Leading technology companies, for example, have created libraries of learning content focused on the latest coding technologies and practices, just to help their teams keep up to date with ever-increasing pace at which these technologies are evolving. Making sure that every teams' relevant skill sets are up to date plays a big part in ensuring long-term success.
"Making sure that every teams' relevant skill sets are up to date plays a big part in ensuring long-term success."
Misconceptions about in-house elearning and training
There is a mistaken idea that digital learning platforms are only for large companies. Citing cost-related barriers to entry and the lack of in-house resources to produce learning content, smaller companies have pushed employees to upskill themselves outside of the company environment, whether through external courses or training providers, or with free online resources such as YouTube tutorials.
This approach may be fine as a short-term solution but consider the longer-term consequences:
There is no standardisation of the quality of learning
There is no way to retain that learning into the knowledge base of that company
There are only limited ways for the company to track who is learning, or what they are learning
That is, by having training and development happen externally, the company might have no measurable way to integrate the outcomes of their organisation's professional development into their overall talent strategy because there are no, or very limited, learning analytics or reporting services available to HR.
Today, in-house professional development solutions are affordable, and becoming more so day-by-day. Many of these affordable solutions offer powerful personalisation services and content recommendation systems. Even if a company only has a small library of in-house content, in many cases it is relatively straightforward to supplement that library of content with third-party content libraries. Most leading course providers now enable their content to be consumed in a host learning environment through APIs that connect the two platforms, ensuring that the hosting company is still retaining valuable data on what content their employees are learning from, how often, and with what degree of success.
Personalised professional development and talent strategy
A personalised professional development program is one of the key building blocks of an effective and modern talent strategy. The right digital training platform:
helps upskill the organisation
helps the company retain talent and drive employee engagement with personalised learning
tracks outcomes with learning analytics
Ultimately, having a good digital training platform helps that company to become an employer of choice.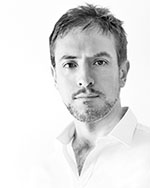 Sean Sutton
Sean is the Head of Marketing, UX and Design at EPITOME.
Sean has over 15 years' experience developing ed tech SaaS based solutions for leading international content providers.
Looking for an affordable in-house digital learning and development solution for your organisation? EPITOME Coach offers anyone, anywhere, anytime professional development services for enterprise. Easy content creation, secure, mobile ready and available across devices.